An educational institution like ours is known by its Alumni who reflect upon our past, present, and future. Our institute's alumni are the ambassadors of our values and representatives of our vision to contribute towards society and make a global impact through cutting-edge research work.

As graduates of IIIT-Delhi, our alumni have inculcated the skills to be the agents of change in the society. And, we are proud to see that many of our alumni are putting their skills to seek out challenges in some of the most fascinating and unconventional fields and cater to them with innovative solutions.

One such alumnus is Bavneet Singh from B.Tech. ECE, Class of 2016, who is making a mark in the society through the amalgamation of sports and technology. His passion for sports along with his analytical mind and problem-solving skills has enabled him to design technology-based solutions in sports. We interviewed Bavneet to know what inspired him to choose a career in sports. Let's read his exciting journey in his own words.
Tell us about your work

I am a Senior Consultant in the Target Olympic Podium Scheme (TOPS) Secretariat at the Sports Authority of India. Within the mandate of the TOPS and aligned programs, I drive policy research for selected priority sports disciplines. Along with that, more importantly – based on my academic background, interest, and passion for sports and technology – I lead projects to integrate data-driven, technology-based, and science-backed solutions. The objectives that drive these projects are to empower our elite-athletes in their journeys towards sporting excellence and establishing a data-driven culture for better decisions.
Being an engineer, what inspired you to choose the sports field?

My connection with sports and the passion for it comes from the role sports has played in developing me holistically. I have been a national-level tennis player and my journey as a sportsman has had a positive impact on me, making me learn and grow as an individual. I believe in the power of sports and how it should be an integral part of our life, especially while growing up. Engineering helped me form an analytical mindset and strengthen my problem-solving skills which enabled me to channel my passion in a meaningful way. I got interested in and fascinated by the field of sports engineering and the application of technology in sports. Understanding sports especially from the lens of a sportsman gives me an advantage to design useful solutions.
How is technology contributing to the field of sports in India? Also give a brief about any projects you have worked on where technology played a major role in uplifting sports in India.

From empowering athletes to train and perform better, bridging the gap between the sporting events and the fans, to making participation in sports more accessible and engaging – contribution of technology in the field of sports is growing. Lots of data that is generated in the athlete's training and competition journey from everyday training loads to competition results. When collected and analyzed, it can provide useful actionable insights. In one of my recent projects, I have conceptualized the user journey of an information management system for elite athletes and connected stakeholders pan India. Amidst the limitations ensued by the pandemic, I am also working on making sports more accessible by utilizing cutting edge technologies.
What role has IIIT-Delhi played in your journey so far?

My association with sports and technology started back in IIIT-Delhi, wherein the flexibility in curriculum and encouragement from the faculty to put effort and invest in innovative ideas enabled me to take up an independent project. The idea was to learn about the contours of sports engineering through an online course. It further enabled me to take up a B.Tech. Project and get hands-on with building a prototype of a smart tennis racket.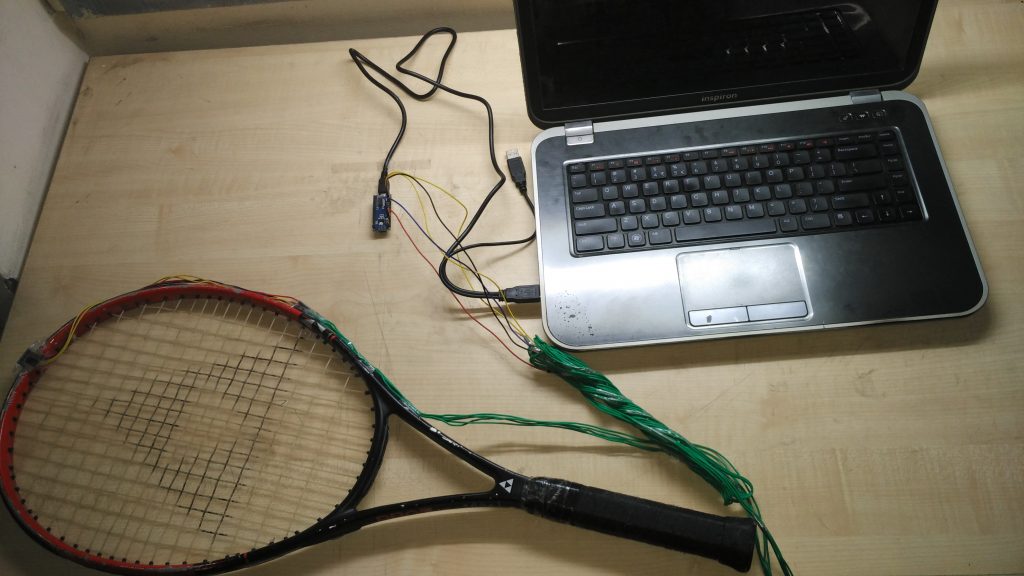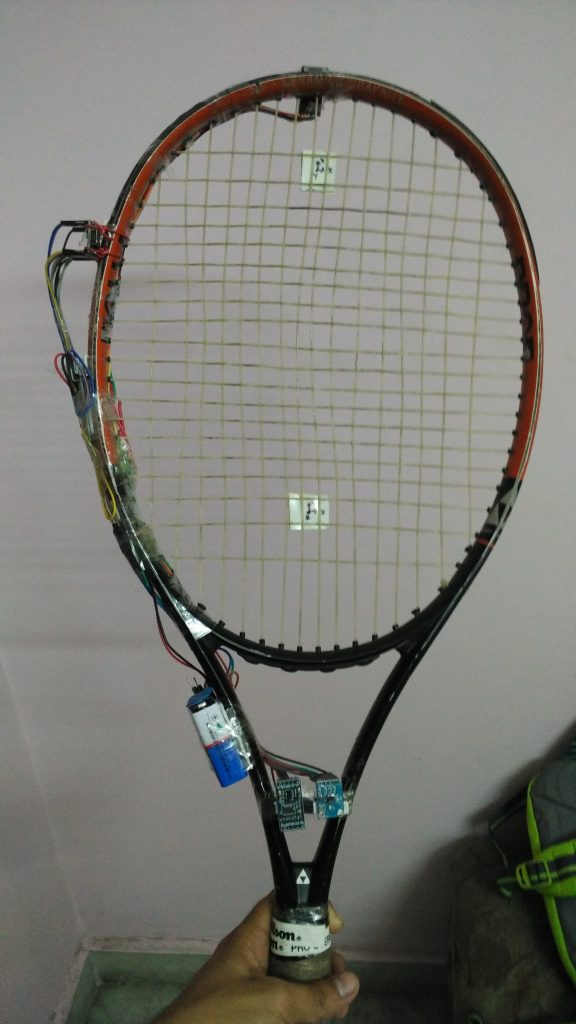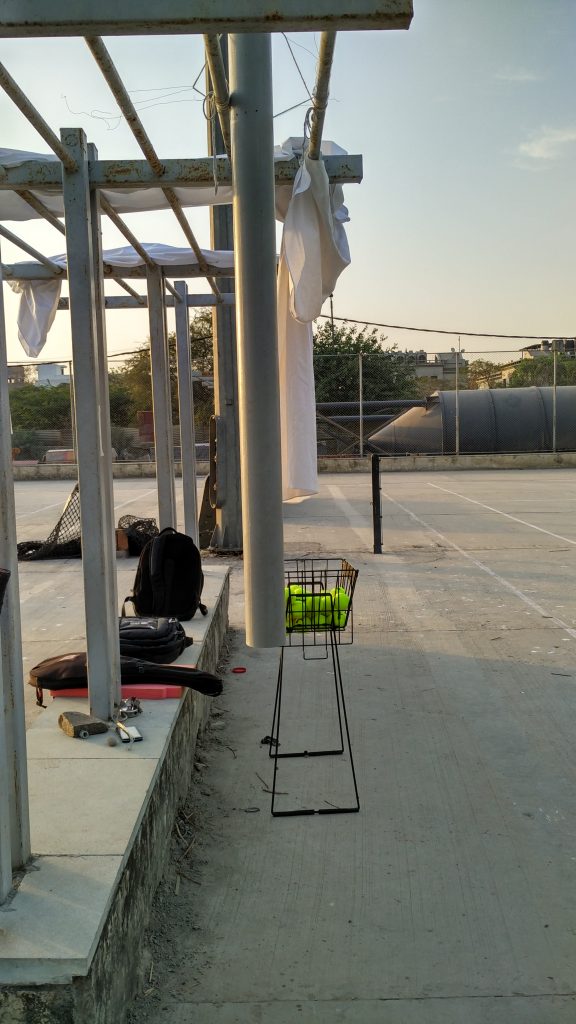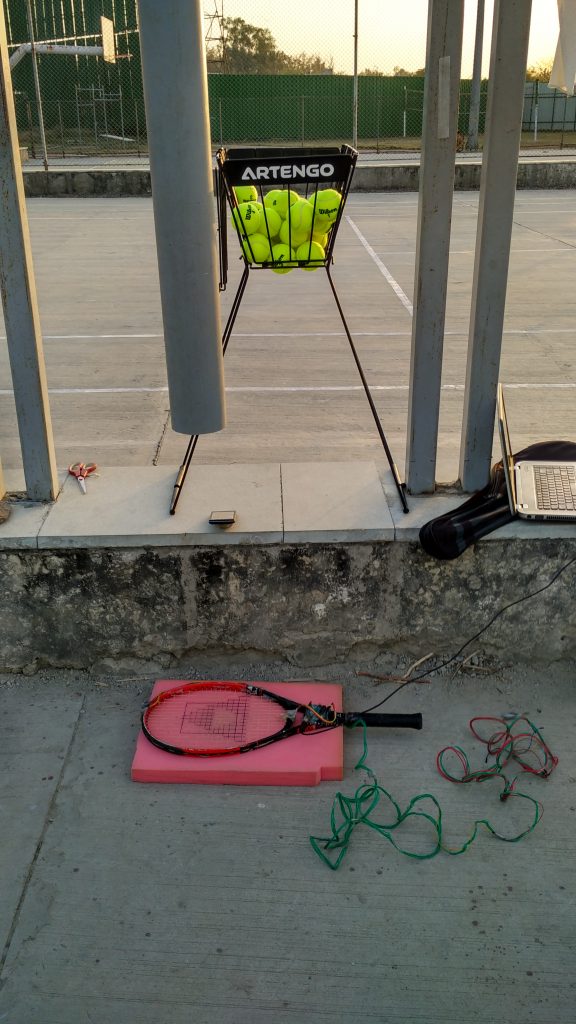 All this steered me towards an unconventional career path that had me work as part of a small team in an early stage startup and a professional unit in the government organization. I faced challenges in navigating the unorganized sports industry and an under-recognized sports technology ecosystem soon after graduating. I have been in touch with some of my professors at IIIT-Delhi who have been constant mentors and a great source of guidance. The sheer determination to always keep learning and exploring multi-dimensional collaborations cultivated from the culture of IIIT-Delhi has also helped me find a path and grow in the niche area.
Important accomplishments achieved in your career

Taking up a B.Tech. Project based on the Independent Study and strategically selecting other courses to help fuel the same helped me in setting a career direction early on. From there on, I have conceptualized products & taken them to market for an early-stage startup. My direct contribution empowered 20+ sports academies to use technology-powered services in their coaching program, enabled 1000+ kids to go through fitness assessments and 100+ kids through video analysis by top coaches. While working for a professional unit in the government organization, I have designed products to empower the sports ecosystem pan-India & enable the elite athletes in their journeys to improve performance and win more medals at the Olympic Games. This year, along with my job, I have also completed the Executive Post Graduate Diploma in Sports Management from IIM-Rohtak.
Bavneet's journey is an inspiration for all who want to follow their passion, are not afraid to take risks and are willing to pave their own career path.