College life, as crazy as it may sound, is an amalgamation of education, career, friendships, and much more. It is that part of your journey wherein you learn, grow, figure yourself out, and while you are trying to understand life, you also plan for your future. On one hand, the aim of education is to impart knowledge and skills to the students, however, it should not just be restricted within the four walls of the classroom.

In today's fast paced world, it has become essential for an educational institute to not just focus on the theoretical aspect of education but also foster holistic development of its students. And, in order to promote holistic development, the significance of co-curricular activities should not be neglected.
At IIIT-Delhi, we not only provide a strong research culture through experiential learning, but we also provide a dynamic environment for our students with ample opportunities to participate and get involved in various activities outside of academics. Many of our students are epitome of how to make the most of your time as a student at IIIT-Delhi, one of them being Kshitiz Bakshi (Alumnus, Class of 2014), who in addition to being involved with many clubs, was also a founding member of a few student clubs, such as AudiBytes (the music club of IIIT-Delhi) and FooBar, which still exist today and have been taken over by younger generations.

We interviewed Kshitiz and here's what he has to say about his IIITD ride, full of experiences which shaped him into the person he is today.

Tell us about yourself
I joined IIIT-Delhi in 2010 in the B.Tech CSE Program, and graduated in 2014. Currently, I am a Level 4 SDE at Adobe India, operating out of the Noida campus (Covid blip aside). I joined Adobe from campus placements at IIIT-Delhi, and have completed 7 years at the organization this year! At present, I'm working on the Adobe Sensei Platform team. We build and run a cloud computing powered Machine Learning platform for Adobe's in house ML and AI needs, covering all aspects of the ML lifecycle from data management and processing, experimentation, model training, model publishing and finally model deployment in services or products.

How was your journey after graduating from IIIT-Delhi?
My journey is probably the easiest and simplest to describe!

I got a job at Adobe from campus placements, I joined it, and have been here ever since. Within this large time frame, I've switched teams a couple of times and got an opportunity to experience different domains of the industry. When I first started with my journey as a software engineer, I was drafted into the image processing and compression team. We were responsible for creating and maintaining software that manipulated images for Adobe software – think JPG, PNG, GIF decoders and encoders, image resizing etc. It was quite challenging, especially because I did not like the kind of Math that goes in this domain, and didn't study it much at college either. But I had no choice, so I had to dive in. The meta skills of adapting and learning quickly which I had inculcated as a student at IIIT-Delhi came in handy, and through my stint of 2 years with this team, I was even able to get a patent on a new JPG compression algorithm.

I worked for some time in an Adobe Creative Cloud team, which built and evolved a content platform that was similar to, say, Dropbox or Google Drive. Here I got some experience of working with systems with a global scale of millions of requests per second and handling petabytes of data on a regular basis. Later, I moved to my current team, where we combine cloud computing with ML, and build systems to accelerate, optimize and standardize all machine learning at Adobe.

How would you describe your life at IIIT-Delhi?
When I had joined, the Institute was just 2 years old and did not have its own campus. It shared a space in the NSIT Campus in Dwarka. That's how I discovered it because I stayed in Dwarka and happened to go past the NSIT campus a few times, and noticed the "IIIT-Delhi" banner at the gate. And I must admit, I was not the most informed person. It seems crazy now when I think that a happy coincidence like that was what kick started my whole adult life!

Life at IIIT-Delhi was amazing, happy and very fulfilling! It has been 11 years since I first stepped foot, and 7 years since I left, but the memories I have from my college life are still fresh and among some of the most cherished ones. IIIT-Delhi provided a great environment with great learning opportunities -both curricular, and co-curricular! I also met some great people, had marvelous adventures with them, and formed bonds for life.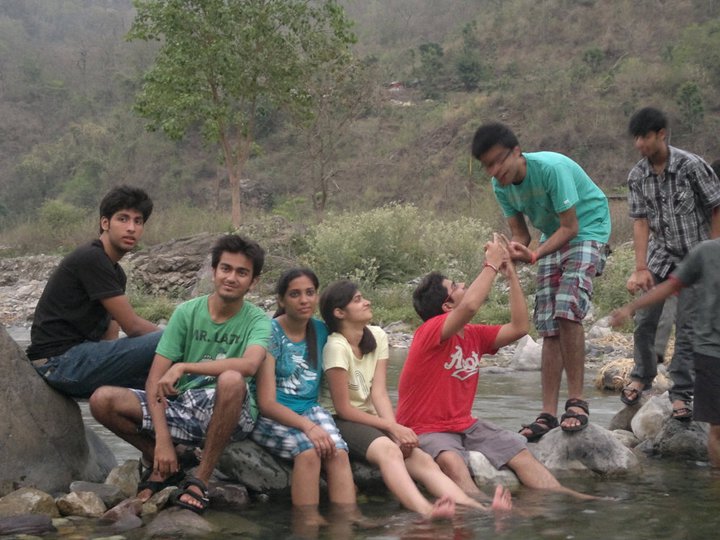 Describe the clubs/activities you were a part of, and what were your favorite moments?
I think you might hear this from nearly every IIITDian from the 2008-2012 era, that we have been part of many clubs and activities and in various forms. IIIT-Delhi was a fairly small community back then, everyone was sort of called upon to don multiple hats. In a way, that provided a great platform and opportunity to encourage everyone to explore different things.

Music has always been one of my passions. I was lucky to find more like-minded people in a small community, and together we did the grind through various iterations, to ultimately establish AudioBytes, the music club. That club was, and still is, close to my heart. Some memories I cherish till date are of hustling and buying instruments for the music club, or organizing events at campus like Karaoke Nights or Talent Nights, and then eventually organizing music events at Odyssey '14, our first cultural fest. I follow AudioBytes even today and it's great to see the current students taking it to places.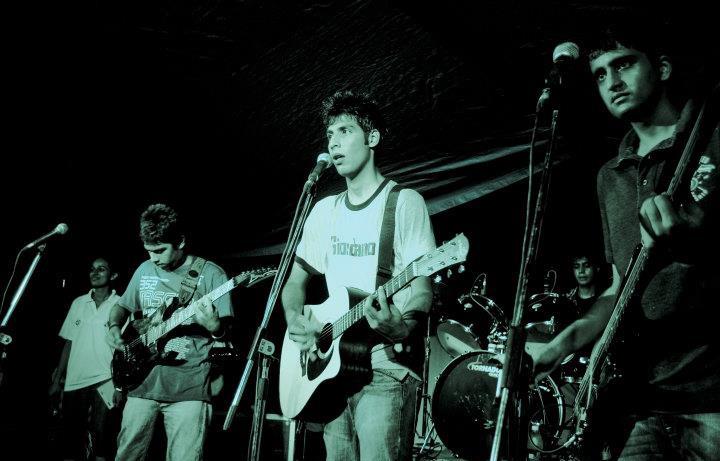 Another club I was closely involved with was FooBar. I liked competitive programming and had also participated in ICPC (10/10, would recommend the students to try their hands at it). I got to collaborate with a great team and establish FooBar in 2013, with a dream that the club members ensure that IIIT-Delhi makes it to ICPC world finals within 10 years (and they did it in 7 years). We could only lay the groundwork, but the students since then have really dialed it to 11. My favorite moments from FooBar were the initial days of hours of brainstorming to come up with formats of events, designing a structure for the club, and then eventually organizing and participating in CodeClasses and ProSorts. Very, very fulfilling experiences.

Conducting a FooBar CodeClass (2013)



ProSorts were fun!
How did you manage your studies along with co-curricular activities?
To be honest, I did not really think too much about it. I am not a very disciplined person when it comes to time management (not proud of it), and yet I found it fairly easy to navigate (well, most of the time). Sure, there were short bursts of times of stress around deadlines, but that was more because I would leave things to the last minute. I think with a bit of planning and discipline people can do much better than me in managing. The one thing that did work well with me though, and sorry to get a bit preachy here, was attending the lectures and classes live. Those 1.5 hours were super productive, and would translate to 2x-3x the amount of time if I tried to catch up later.

So, one piece of advice- Don't skip classes, and save time!

What role has IIIT-Delhi played in your career so far?
IIIT-Delhi has shaped my life to where I am today, and honestly, I am not exaggerating. Imparting excellent technology skills is obvious, but apart from that I developed many meta skills as well that have come in very handy in my career. I got the chance to explore my passions in technology, music, and organizing. Every time I needed guidance, our faculty would be more than happy to help.

When we wanted to participate in ICPC, the faculty happily provided us with the tools and resources, along with guidance. When we qualified past prelims and had to go on-site for regional rounds of ICPC, the Institute sponsored our travel. When we wanted to learn music and practice, the Institute sponsored lakhs worth of music instruments. When we wanted to organize large scale events, we got encouragement, mentorship and support from faculty and staff on how to go about it.

All those are examples (and only a few of many) of challenges where I was empowered. These things are underrated in the impact it can have on trajectories of careers, and even I realized them much later in hindsight. I was grateful when I did.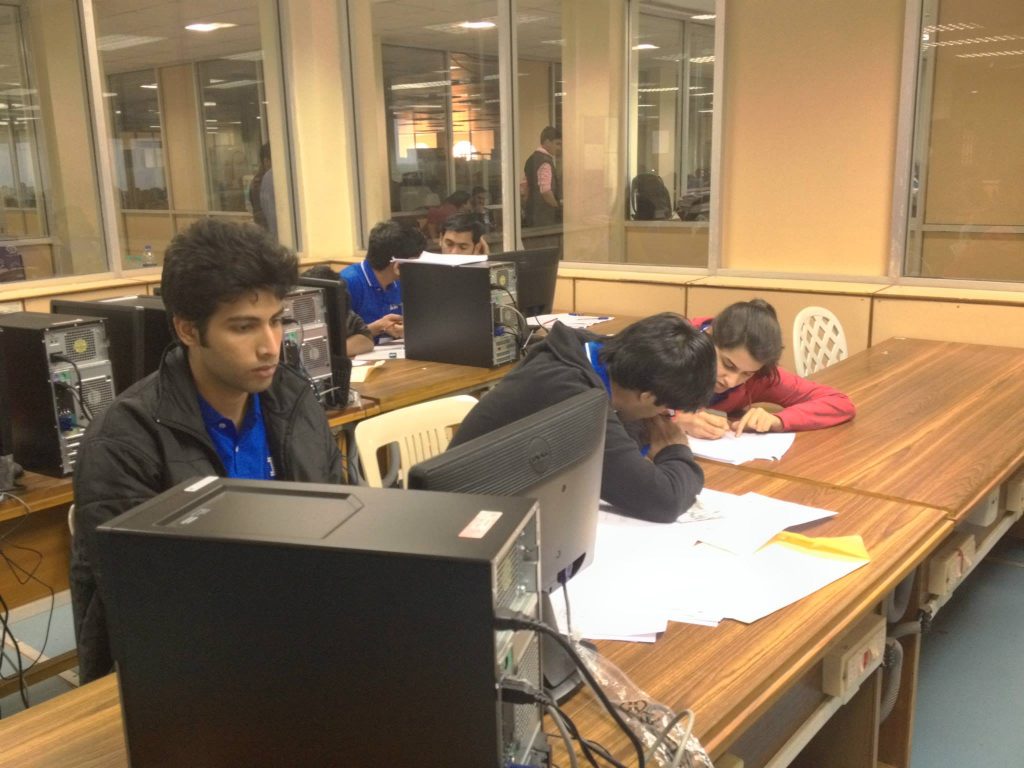 What advice would you give to IIIT-Delhi students on how to make the most out of their college life along with their studies?
I would say to just dive into as many things as you want to, and not miss out on opportunities or passions because of worries about time. It may sound incredulous to you right now, but as someone who has spent 7 years on the other side of college, believe me as I say this – there's a LOT of time in college to pursue everything you want to, and that time is much more than what you will find on the other side. You are in the phase of your life where you have tons of opportunities, and also the most energy you might have in your lives, whether physical or mental. Make the most of it.

Commit to studies diligently – it will empower you with the skills to flourish. Allow passions outside of studies to also develop -they would keep you going through the hustle, let you meet and form bonds with more people. Take on responsibilities- they help you learn and grow into empathetic people and leaders. Join that club you are thinking about and organize that event or run that club – whatever suits you, without giving a second thought. Try new things!!

If I could go back and make one change in my life at IIIT-Delhi, it would be not to shy away from trying more things!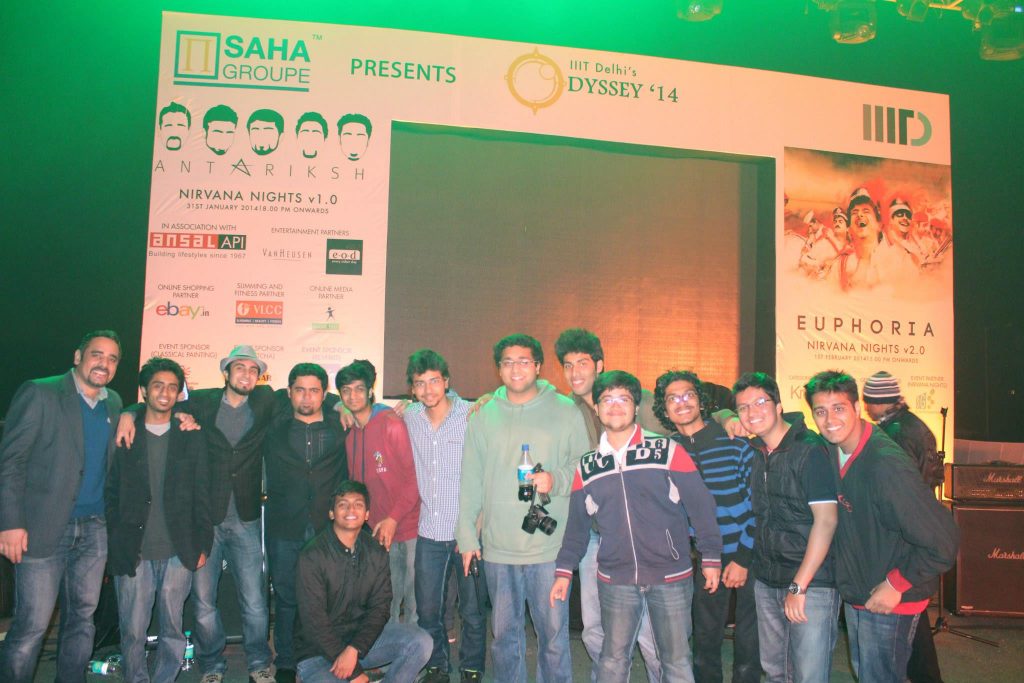 Me and my team organizing the music events at Odyssey'14, and the Band Antarishk that performed for us. Working for this fest was one of the most fulfilling experiences of my life.