The Delhi Mini Maker Faire, being hosted by IIIT-Delhi kicked off with an enlightening talk about Innovations and Innovators by Arvind. "Be different, and celebrate it," was how the session began, progressing to the 10 most innovative inventions across the globe and more! Prominent traits of a "maker" were highlighted, like having strong observational skills, and the ability to take criticism positively! It was established there indeed is no "formula for success" kicking off the day with a great start!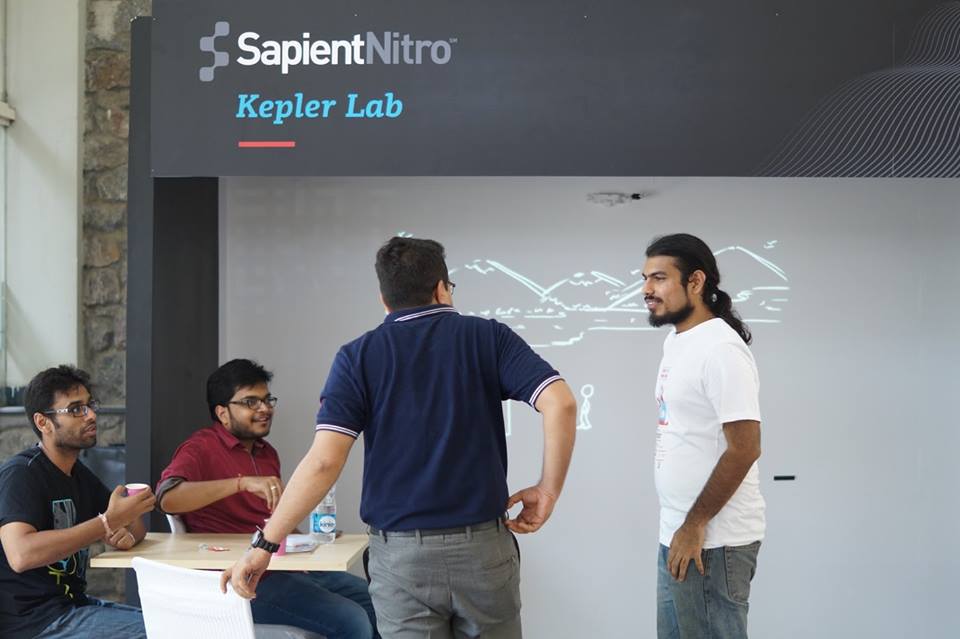 After the splendid, fun-filled day with some of the most amazing makers in the makerspace, the event came to a close with a puppet show! The visitors had a splendid time and the same was reflected on the Feedback board. It was truly an educational, fun and frolic-filled day indeed! Kudos to the Delhi Mini Maker Faire organizers, volunteers and all the visitors for making it a success. We, at IIIT-Delhi, look forward to holding more events like the DMMF in the future!
The Funstore IoT Workshop was a huge hit among the visitors of the Delhi Mini Maker Faire! Everything from quantum computing, to robotics was discussed along with a hands-on session where special IoT kits were distributed among the audience. The workshop sure did motivate all students and visitors towards the Maker culture!